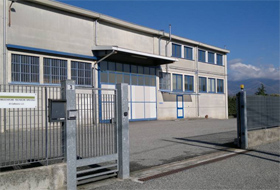 Attrezzature Tecniche Speciali di Galbusera, is a manufacturer of test equipment for the control of QUALITY and ELECTRICAL SAFETY, according to current International Standards IEC, IEC, EN, VDE, UL, CSA, UNI, DIN, etc..
A.T.S. is a small company but with the flexibility to meet the specific needs of each customer.
Relationships with customers are required preferably without intermediaries and therefore is able to offer any type of equipment, including customized, affordable and very competitive, without neglecting precision and quality.
Operates both in the national and international markets and has the know-how of more than 30 years with continuous orientation optimization of the production process and the required result.
We are capable of managing customized solutions and configure or adapt them as established during the analysis phase with considerable advantages:
rapid development of projects and solutions;
experience and tradition;
reliability and consistency of final solutions;
simplified service and maintenance;
In the market A.T.S. engages with customers in long-term relationships:
Update on Standards and continuous development of skills to provide, implement, providing care and maintenance of equipment.